The former head of Israeli intelligence "Mossad" Meir Dagan returned to Israel after a liver transplant, which he received Belarus- wrote in the Sunday newspaper Haaretz.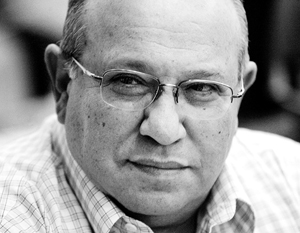 67-year-old Meir Dagan was not eligible to a liver transplant in Israel, because the local transplant centers accept patients only up to 65 years, writes Ha'aretz .
According to the publication, it is now placed "at a hospital in central Israel." Condition of 67-year-old patient, doctors assessed as stable.
Local media say that Dagan organize such an operation in Belarus helped private petition the Israeli leadership. Last week, Israeli President Shimon Peres called Lukashenko to thank him for his help in the treatment Dagan, reports RIA "Novosti" .
Dagan, head of intelligence services in the years 2002-2011, and handed over his post to the current director of "Mossad" Tamir Pardo.
According to the newspaper VIEW, Belarusian President Alexander Lukashenko said that American and German doctors refused to operate the former head of Israeli intelligence.
"The leaders of yesterday's" Mossad "did not come from nowhere to operate, and he needs a liver transplant. Only in Belarus undertook to operate. America has refused, Germany refused, Sweden refused, "- said Lukashenko.
Liver transplant for Israeli generals held in the Republican Scientific and Practical Centre of Organ and Tissue Transplantation its director Oleg Rummo.